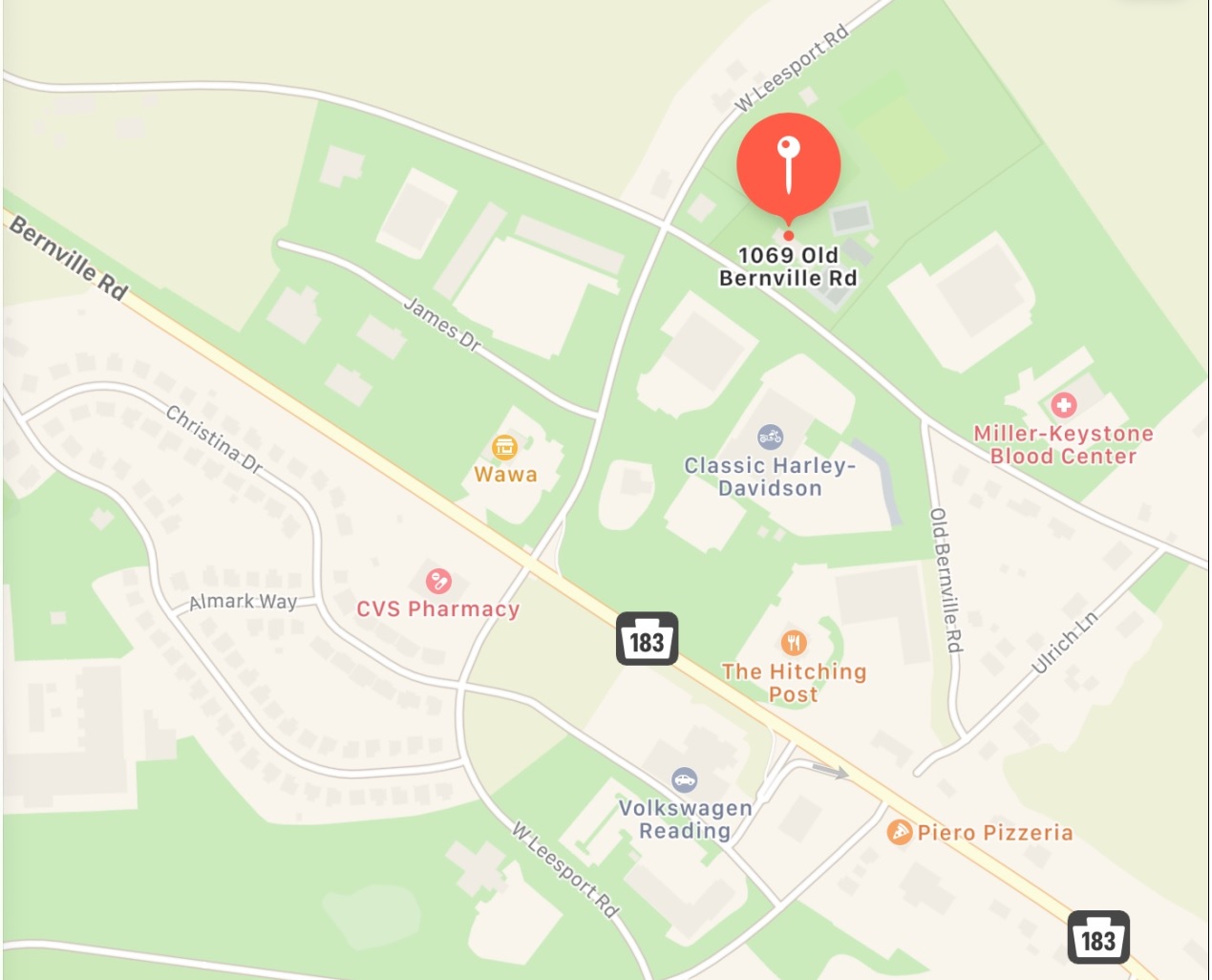 © Apple Maps
Address:
1069 Old Bernville Road,
Reading,
PA 19605



Telephones:
Office: 610-926-2267
Fax: 610-926-9028

Office Hours:
Mon-Thurs 8:30 a.m. to 4:30 p.m.
Friday 8:30 a.m. to 12 p.m.

The Bern Township Municipal Building is closed to the public due to the COVID-19 pandemic.
We apologize for any inconvenience this may cause.

Bern Township and the BTMA staff are available by phone and email Monday through Thursday, 8:30 AM to 4:30 PM and Friday, 8:30 AM until noon.

If you have any questions or need assistance, please call 610-926-2267.
FEDEX and UPS deliveries, please call 610-926-2267.

If you have to drop something off at the township building, please use our new DROPBOX or consider mailing it to our address, or you can call to make an appointment to make a delivery.
| | | |
| --- | --- | --- |
| Contacts | Title | Email |
| Brian Potts | Township Manager / Roadmaster | bpotts@berntownship.org |
| Diane DeJesus | Township Secretary / Treasurer | ddejesus@berntownship.org |
| Steve Edwards | Assistant Road Foreman | |
| Diane DeJesus | Right-to-Know Officer | ddejesus@berntownship.org |
Second Class Township
2010 Population: 6,797
School District – Schuylkill Valley
Municipal Tax Millage (2021): 4.186 mils
School Tax (Millage 2020): 27.82
Light District Rate: $0.50 per front foot